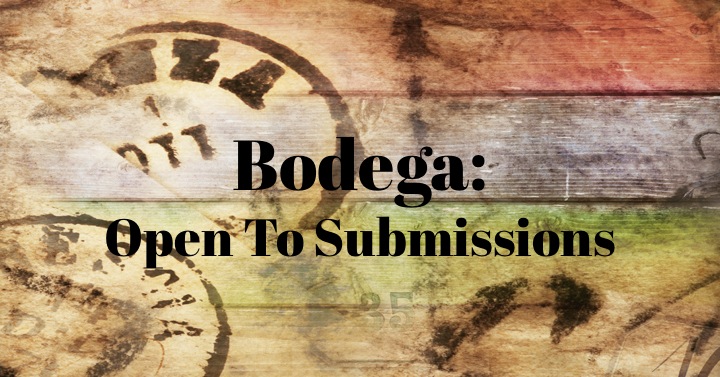 Bodega is a on online literary journal that publishes a new issue on the first Monday of every month. You can read the issue online or download a PDF version. Every time they publish a new issue they email it out to subscribers. They publish poetry, prose, and interviews with established and emerging artists. They are a member of the CLMP – the Council of Literary Journals and Small Presses. They published their first issue in 2012
Bodega accepts simultaneous submissions. They use Submittable to manage their submissions, and you must submit to them using it. If your work is accepted they will notify you. If the piece is still available and you give them the right for them to publish it, they have the right to print it first, after that the rights return back. Your work will remain on their website permanently and they have the rights to use short excerpts of it in promotional material.
They accept non-fiction and fiction up to 3,000 words in length. You can submit up to 5 poems at a time as long as the total number of pages does not exceed 7.
Bodega takes between 1 and 2 months to respond to most submissions. They only publish a small amount of the work they receive. The poetry they publish tends to be direct and from a first person perspective. The fiction they publish tends to lean towards shorter works without much of a plot but with a strong narrative voice and a very clean writing style.
They have a tendency to publish 3 works of poetry and one work of fiction in every issue. I did not see much non-fiction on the site even though it was clear from their submission guidelines that they were open to nonfiction.
To learn more about Bodega or to submit, please visit their website here: http://www.bodegamag.com/issues/25