To join a discussion on a lesson, ask a question, or post a comment on a lesson (or video), follow these instructions.
1. In the top right corner of the screen, click the discussions button. This will open the discussions pane. Depending on the size of your screen, the button may have the word "discussions."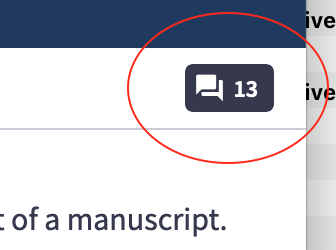 2. Click the button that says "create a new post."

3. Fill out the form that appears, including a title and "post."
4. Press the "create" button.
If you still need help with this, please don't hesitate to email support@authorspublish.com