This will show you how to go back and review all of your previously viewed lessons on Thinkific.
First, you need to log in to the course. To do that, go here.
After you've logged in, you can view the courses you are enrolled in here.
To view a course, click the "Resume Course" button for the course you would like to view.
Now, to navigate between lessons:
Depending on the size of your screen, there will either be a panel on the left that shows the lesson names, or a button in the top left that opens the panel.
If the panel is not visible, click the button: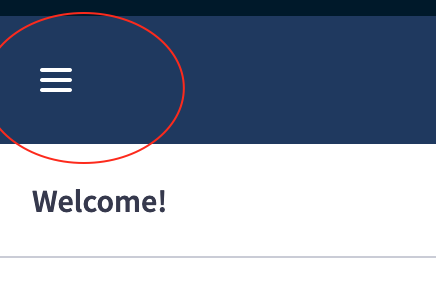 That will open the panel that shows all of the lessons you can access for the course.
At that point, you'll be able to click on a lesson name, to go directly to it. You may need to click on each week's title, in order to see the lessons for that week.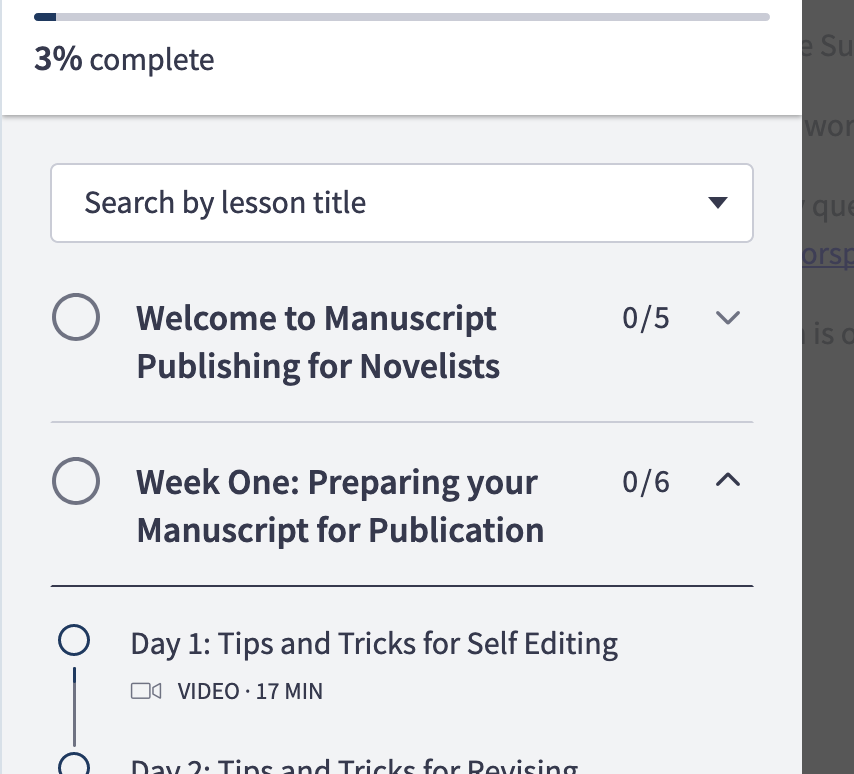 Still need help? Please email support@authorspublish.com