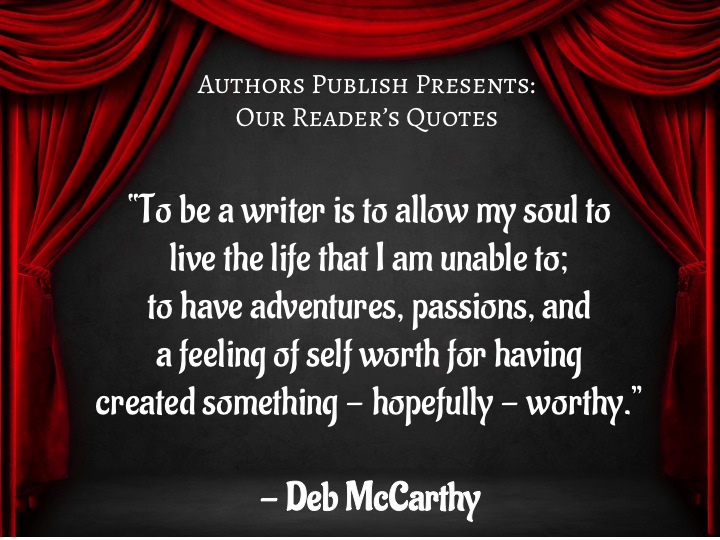 Here's your chance to get featured by us. We have been posting quotes written by our readers on our Facebook page. Many of these quotes are insightful, some are funny, and some are clever. All of the quotes were written by readers of Authors Publish who frequent our Facebook page.
This time we are making sure that those who read our newsletter every week will get a chance to submit, starting now until November 11th we will consider submissions of quotes about writing submitted by our readers.
We are looking for quotes from our readers about what it means to be a writer, and what writing means to you, for Part Three of Authors Publish: Our Reader's Quotes.
If you wish your quote to be turned into a meme, please Submit your quote here.
We will not accept all quotes, but we will try and respond to all submissions within the month.
Advertisement
---