By Phillipa Warden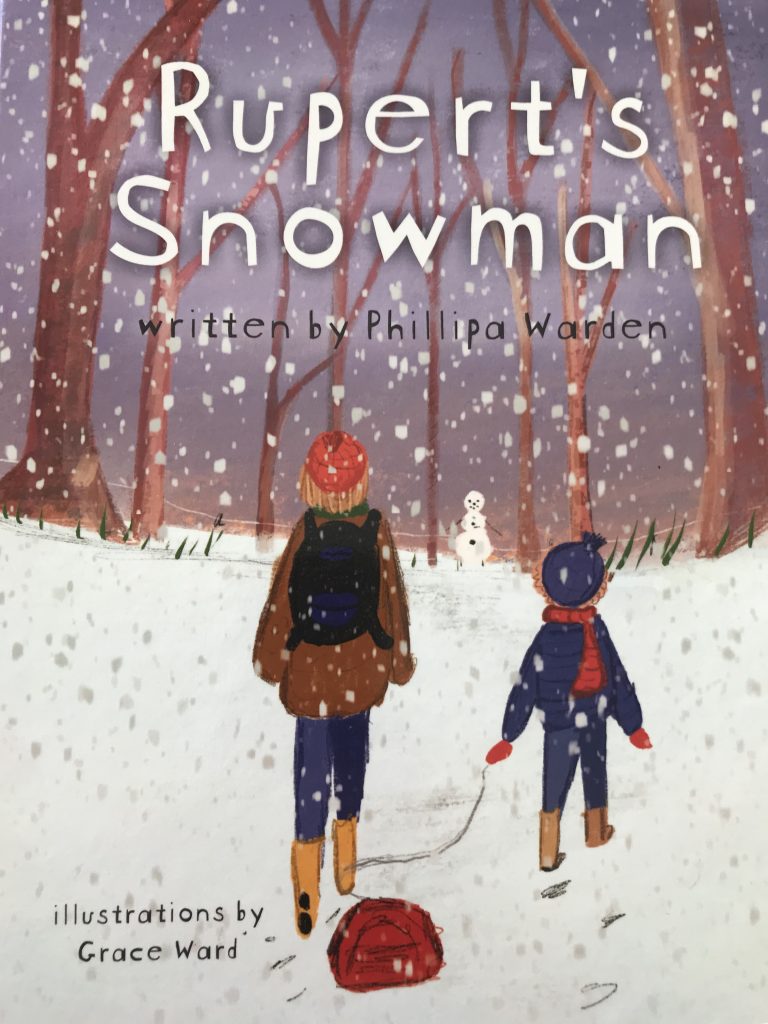 Rupert's Snowman is my dyslexic friendly picture book for children aged 2-6 published in September 2020 by the all-female publishing house Purple Butterfly Press. It is based on a true story about a boy who refuses to leave his snowman behind after a snow day spent with his mummy. The heart melting story gives children a chance to lose themselves in a winter wonderland, meet woodland animals and to explore a central message of empathy.
The book launch had hundreds of influencers sharing an avalanche of posts about the book. The energy was incredible and although I was alone, recording a live Facebook launch instead of signing books at my local bookshop, Harts, my entire Instagram community showed up. The book was launched into the wild but it felt like sending a child to school with its loyal friends!
I have run a children's after-school activity club for 10 years and as an early-years educator, wanted to ensure that the positive messages within the book could be translated into fun activities to engage even the most reluctant of readers.
Ten months ahead of my book launch I set up the Instagram account @ruperts_snowman. I wrote a lesson plan of just 10 activities connected to the themes of the book and added them to my website as a free printable PDF. I asked my son to complete the activities and then I posted the results on Instagram and shared details of how to download them, thus driving people to the website.
A favorite activity is my Look Through The Snowman Lens, It's a simple snowman shaped template to cut out and take outside. A prompt in each corner asks the child "What can you hear, smell, see?" through the hole and importantly, "How do you feel?" I was able to take my lens outside throughout the year in the build-up to the launch and post pictures to the Instagram account of my son, tracking the sight and sounds of the changing seasons. I was essentially marketing a Christmas tale during the hottest months of the year, so it was a handy visual tool to remind people of Rupert's Snowman whilst showing lovely images of a rural setting in the Spring and Summer.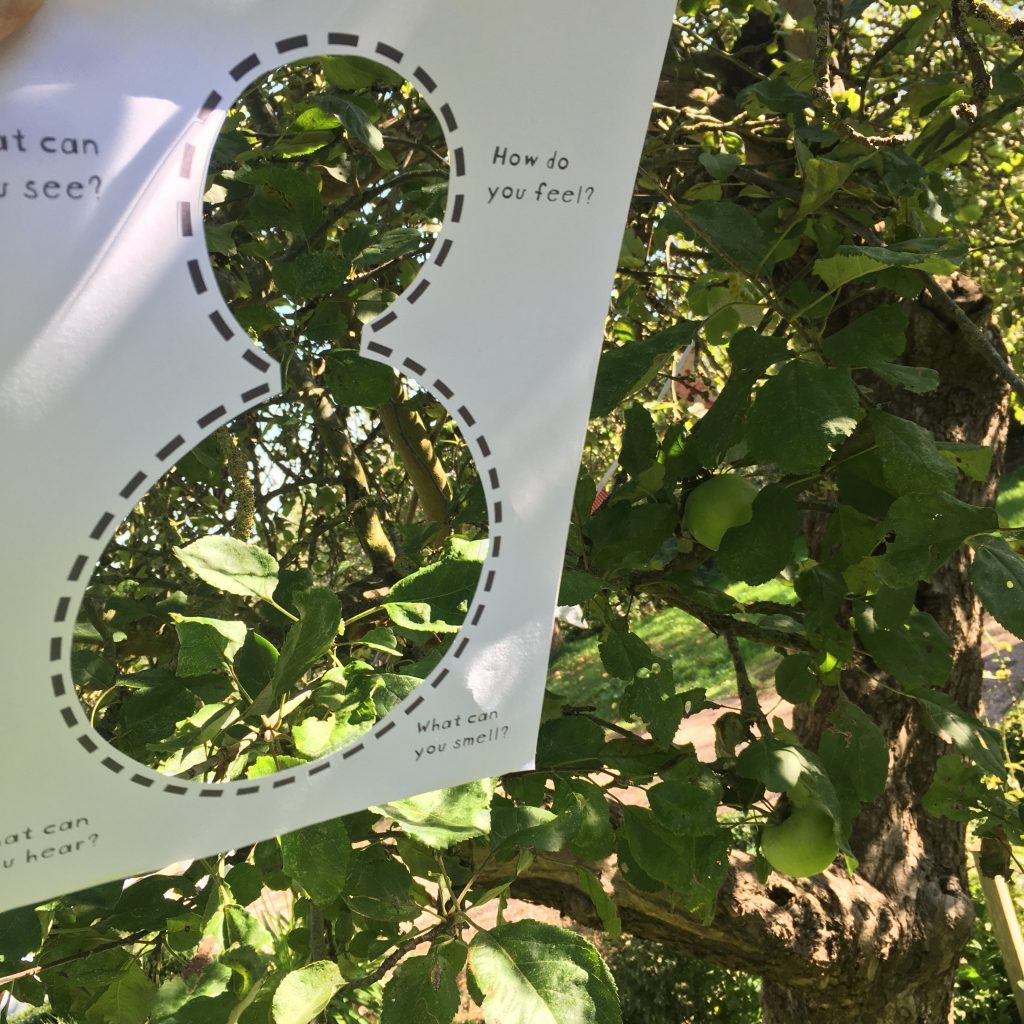 Concentrating on just one social media platform was key to the book's successful launch. During the 9 months before the launch, I engaged in a meaningful way to a dedicated audience. Using the hashtags #activitieswithkids, #bookishplay, #bookishactivities, #readandplay, #playathome, and #homeschool, I built a community of teachers, bloggers, parents, librarians, and carers.
The most active members of the audience were the people crafting activities around children's picture books and there are thousands of them on Instagram. Most would complete a simple activity from the PDF and tag me, others would recreate the entire story with puppets that I was able to share over multiple days. Crafts included story spoons, snow globes, meringue snowmen, hot chocolate recipes, 3D paper snowmen templates, story baskets and story trays, and more.
Below are puppets made by influencer @Iggle_and_co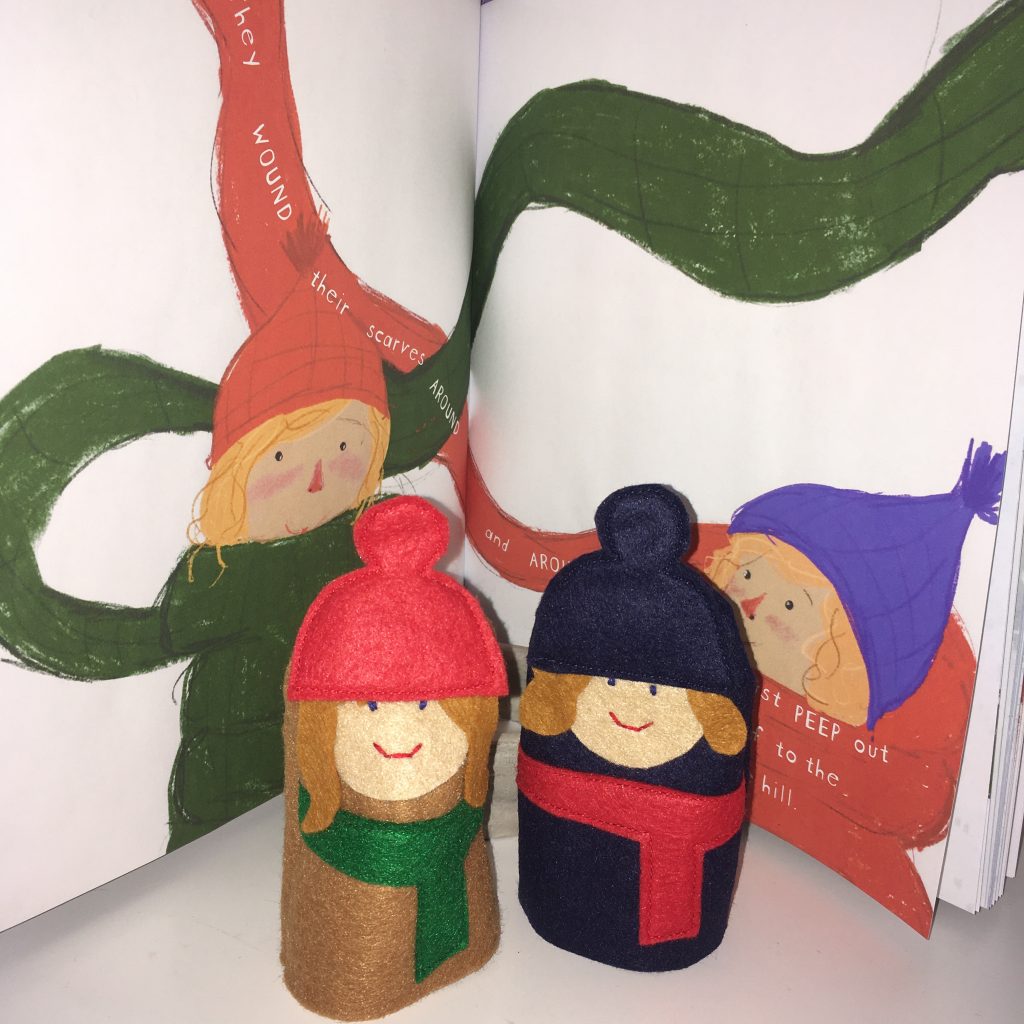 I started to send out PDFs of the book in exchange for a craft idea using the hashtag @ruperts_snowman, which resulted in hundreds more fantastic children's activities and book sales. [SAYS 'USING THE HASHTAG – SHOULD IT HAVE # INSTEAD OF @ ?]
Scene created by a story crafter: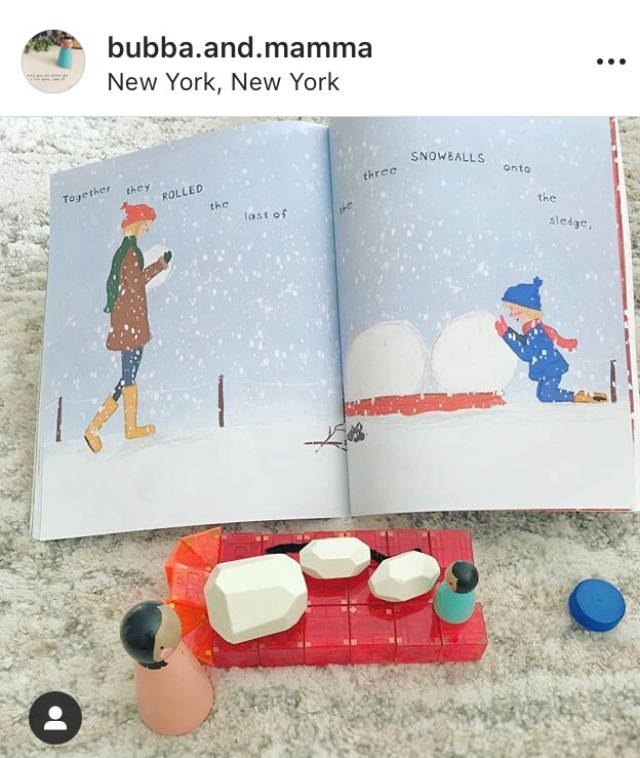 Rupert's Snowman uses the dyslexic friendly font Blockhead Unplugged chosen by the illustrator Grace Ward. It's a playful font with plenty of space between the letters and words to allow them to breathe. Using the hashtags #dyslexiaawareness, #dyslexiafriendly, #succeedwithdyslexia, #dearfordyslexia, and #reluctantreaders attracted a new community to my account and I'm now in discussion with a number of dyslexia organizations and bloggers about how to make my next picture book even more appealing to reluctant readers and those with dyslexia. Ideas include using the font Century Gothic in addition to Blockhead Unplugged and to use tinted pages rather than a white background upon which the words can appear to dance and be difficult to read; even using off-white can make a difference.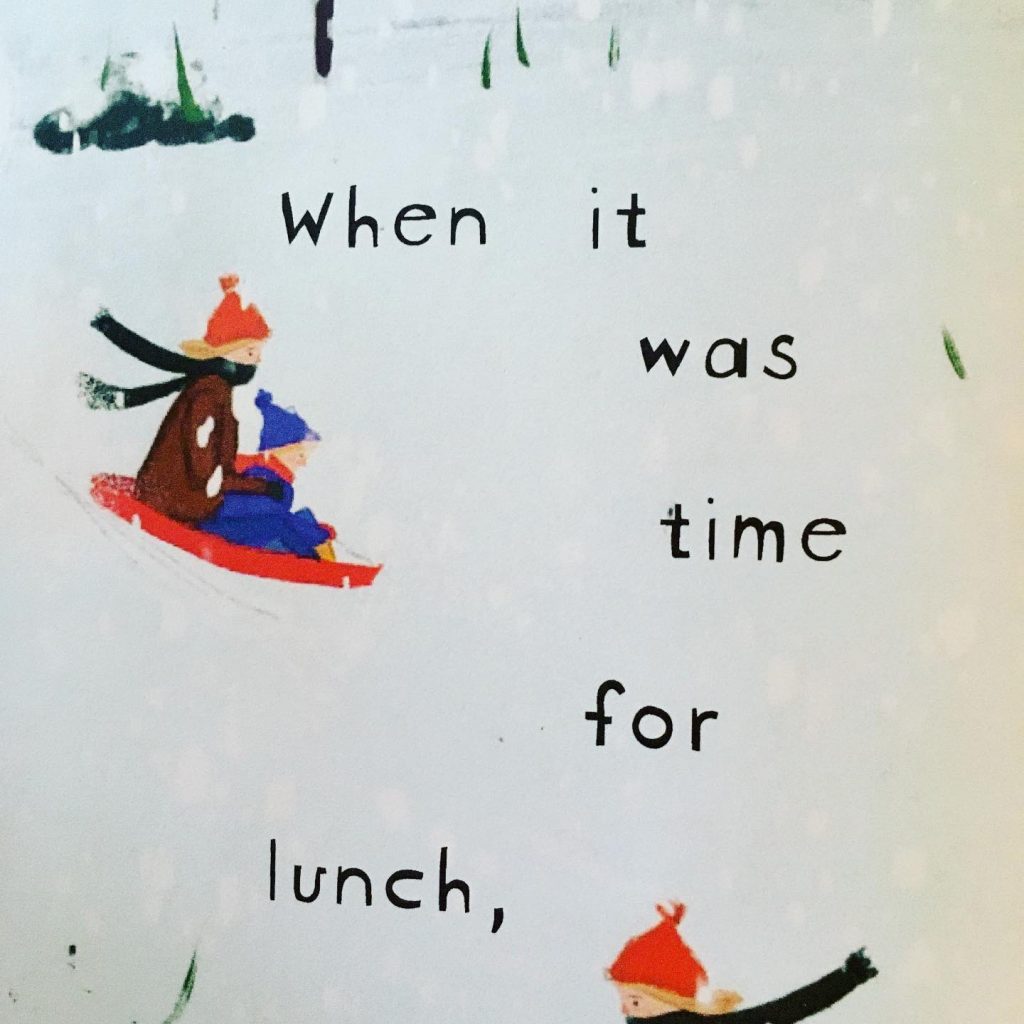 My downloadable Empathy Goggles template to cut out and make are a fun resource for children and teachers to make with their children and pupils and wear whilst reading the story. They encouraged the young reader to try to imagine how the main characters feel, for example "How do you think Rupert felt when he had to leave the snowman behind?" I photographed my son wearing them and used the hashtags #empathyaroundtheglobe, #globalempathy, and #empathy. This brought new followers to my account and I was able to engage in genuine conversations with these influencers, who were starting to spread the word about my book and crucially, committing to sharing a picture of the book on launch day.
Rupert enjoyed wearing the empathy goggles.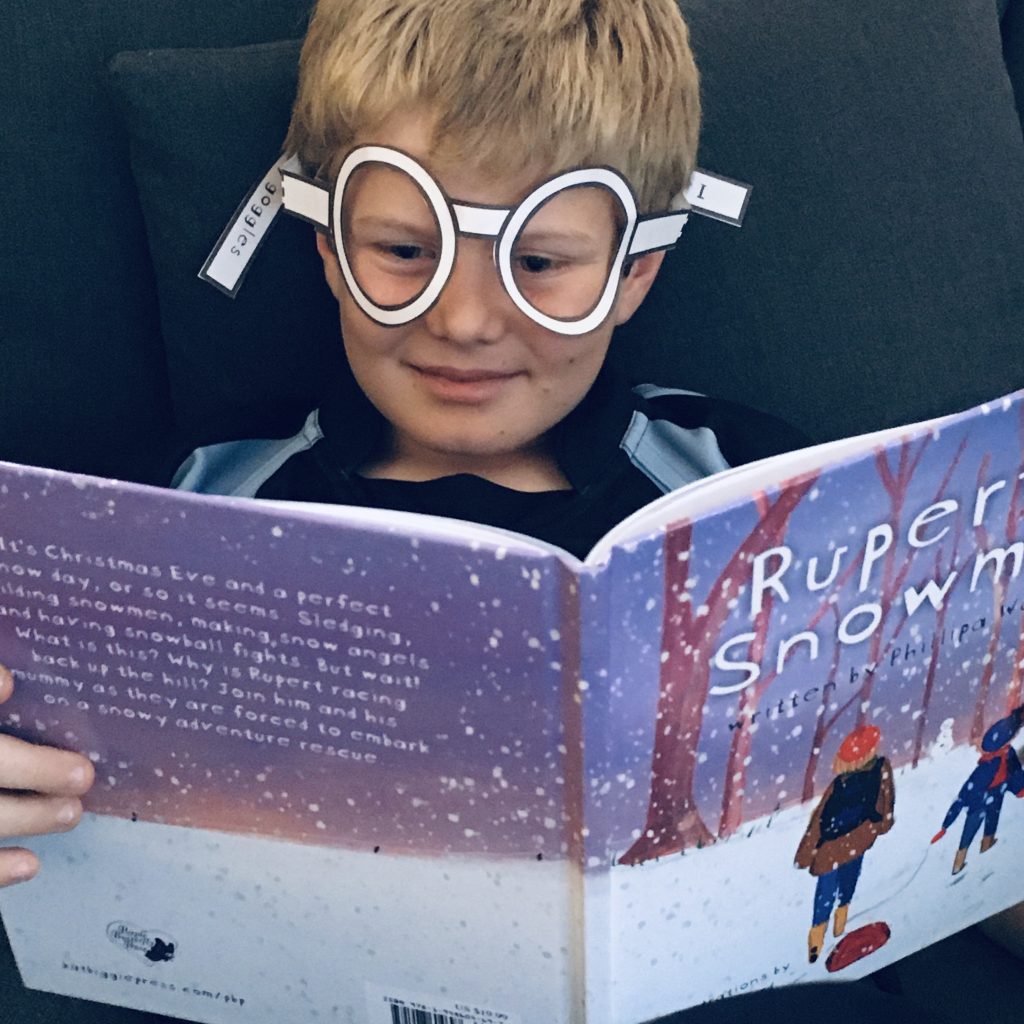 Seven months later, that community – having bought the book – are still engaged and have posted reviews. My next book is with the illustrator and I'm considering placing the activities at the back of the book, although having them as a downloadable PDF does drive people to my website. Here they can access the blog, see the stockists, read the reviews and watch the videos people have made for me.
See all activities @ruperts_snowman, and learn more about my work here.