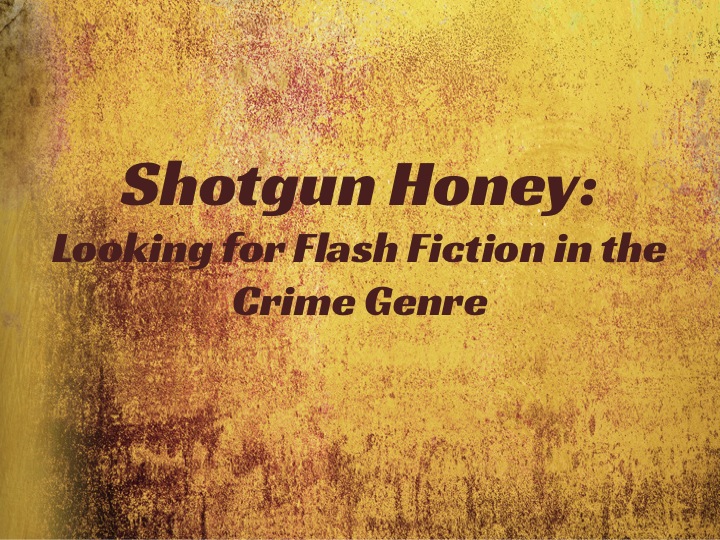 Shotgun Honey is an online literary journal that has very specific content. They publish only fiction that is under 700 words in length and is in the genre of crime fiction. Within that genre, they like hard-boiled and noir fiction the best. Think of authors like Hammet and Chandler. Although they will accept general crime fiction as long as the writing is tight.
The writing they publish on the site is generally well edited with an engaging plot and peppered with plenty of dialogue.
Because Shotgun Honey has such a specific area of interest, it is easy to tell just by reading their guidelines and maybe a piece or two if you have something they might be interested in.  Or you can even use their guidelines as a prompt to write something new and compelling.
Specific guidelines narrow the field of submitters and submissions, and because of this Shotgun Honey has a rather high acceptance rate. They accept over a quarter of the work that is submitted to them.
If you submit your work to them, you cannot submit it anywhere else at the same time, which works because they respond to most submissions within a month. You can only submit to them through their own submission manager, which is a simple system.
They do not accept reprints and your work should not have appeared anywhere online in the last year, even on your personal website.
If you like the crime genre it is worth submitting to Shotgun Honey. They might publish a lot of work and perhaps their website could use a bit of a formatting update, but they do a good job publishing compelling crime-focused flash fiction.  To learn more, visit their website here: http://shotgunhoney.net/submissions
Advertisement
---